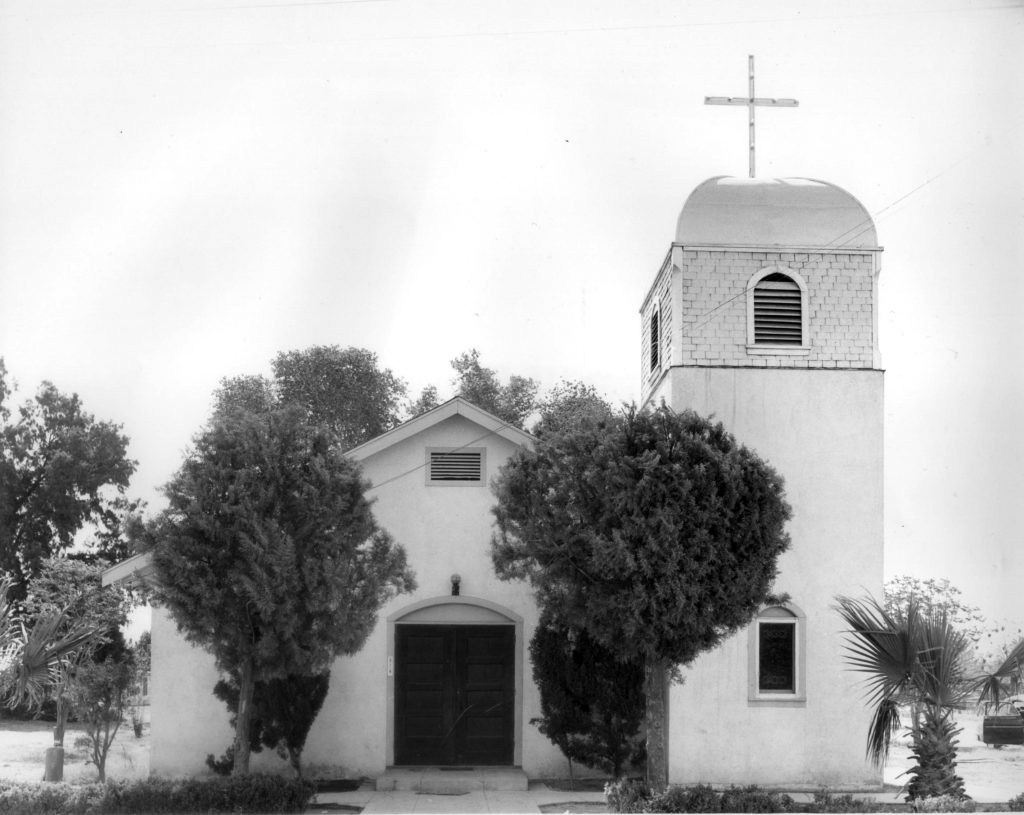 The second Catholic Church in the Coachella Valley was begun in 1923 with the initial church building located on First Street in Coachella. The small church with seven pews was dedicated to Mary on December 24, 1924.
In the beginning, it was a mission to Precious Blood Parish in Banning and served by the Franciscan Missionaries. The Diocese of Los Angeles-San Diego elevated Our Lady of Soledad to a full parish in 1927.

The Missionary Sisters of Our Lady of Victory Noll came to Coachella in 1934 to provide religious education for the parents and youth. As the Coachella Valley developed after World War II, the parish experienced significant growth. By the 1960's, there were 1,700 young people receiving religious instruction in the catechetical centers located in Coachella, Thermal, Mecca and Oasis.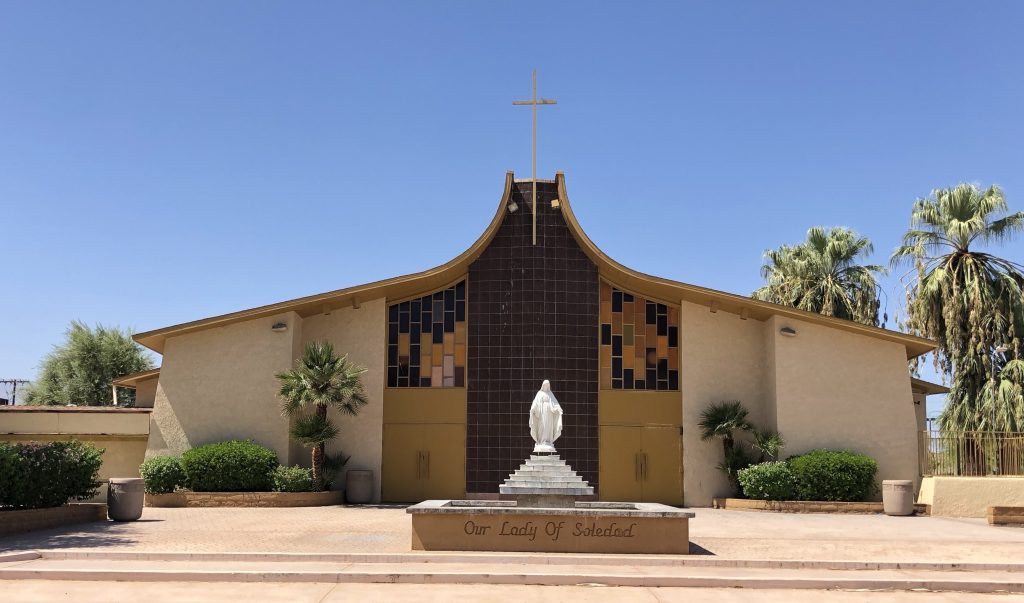 The parish sought to build a new and larger church. The first Mass was celebrated in the new Church on the feast of Our Lady of Guadalupe on December 12, 1971. This second church was located on Oasis Palm Avenue, across of Avenue 52. The parish would later open mission churches in Thermal, 100 Palms and Mecca. Our Lady of Soledad would also become home to the Valley Missionary Program, a ministry of evangelization, renewal and small faith communities for the Hispanic community.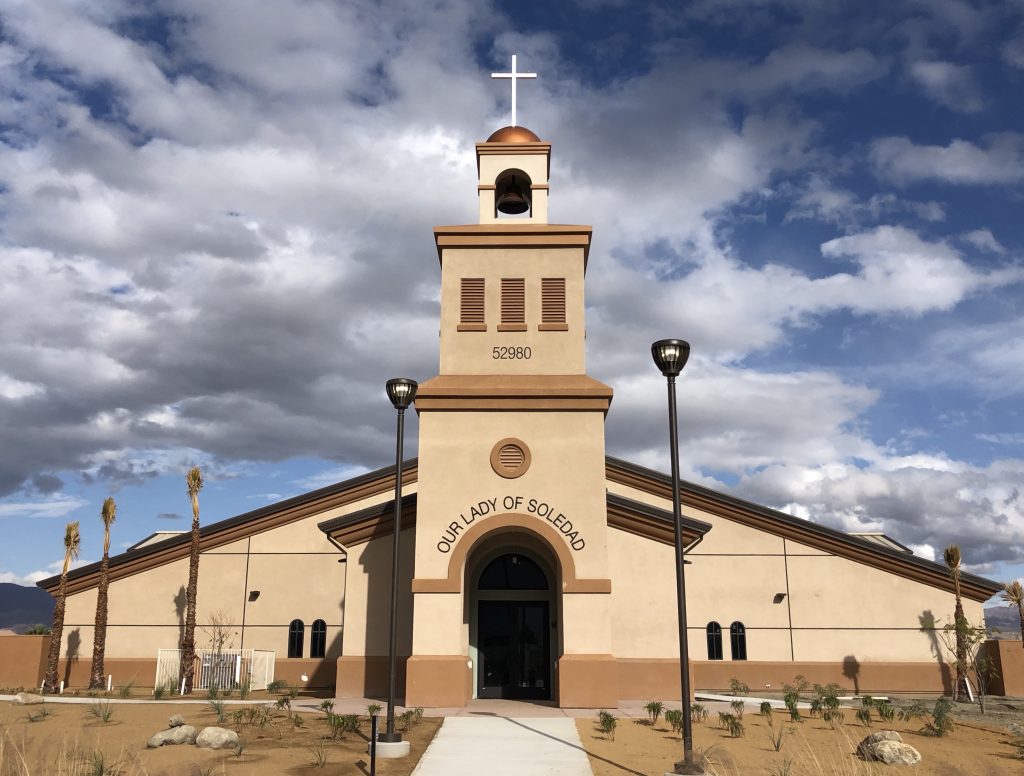 And now, after ten years of sacrifice, fundraising, prayers and special benefactors, the new Our Lady of Soledad located on Avenue 53 and Cesar Chavez, was dedicated on December 7, 2019. The new Church will be able to serve the Coachella Valley for many years to come.
Twenty-six pastors have served the parish during these nine decades, including the religious communities of the Holy Cross Congregation and the Missionary Servants of the Most Holy Trinity. The parish continues to be one of the largest parishes in the Diocese.
Click here to see more photos of the new church being built.